Slide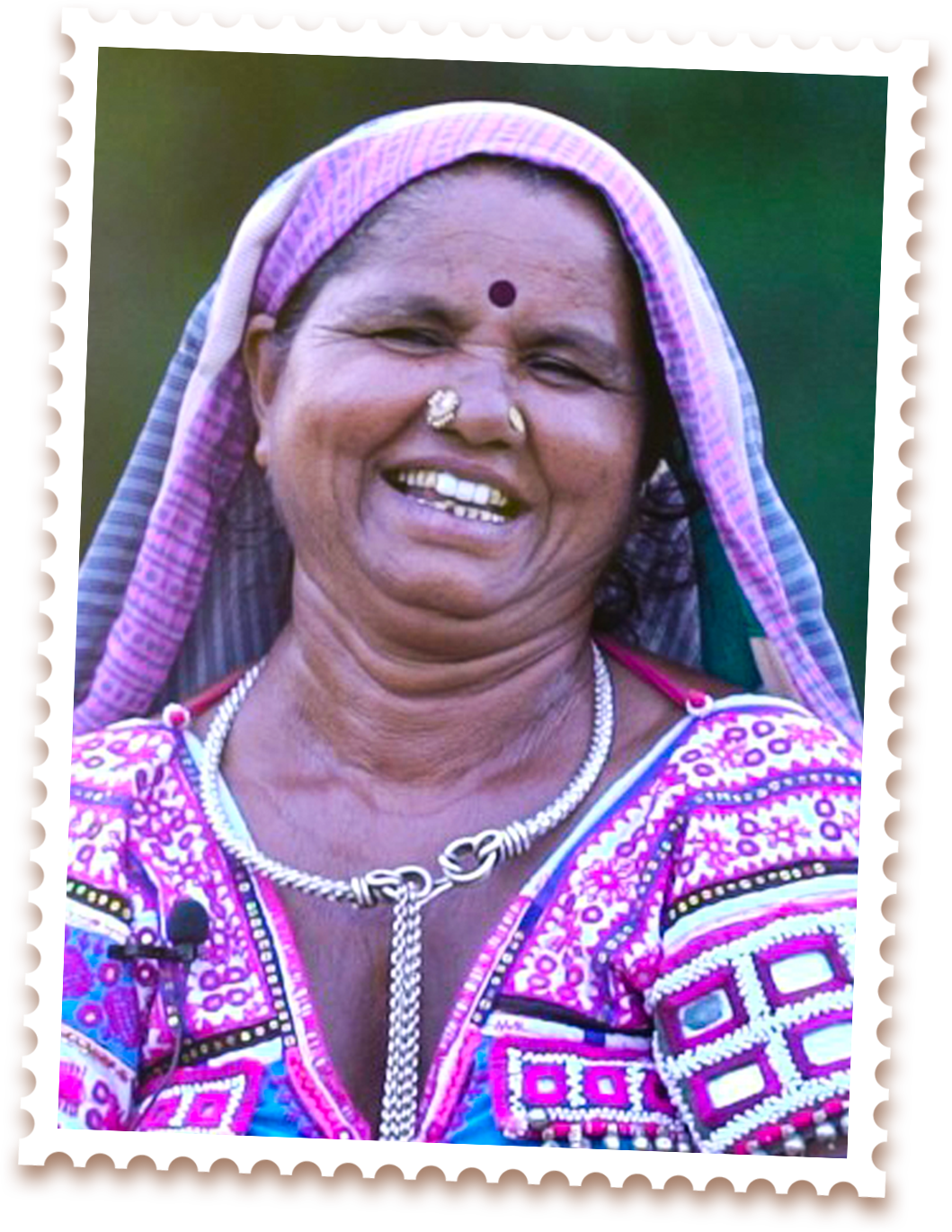 Making a Difference to Someone's Life through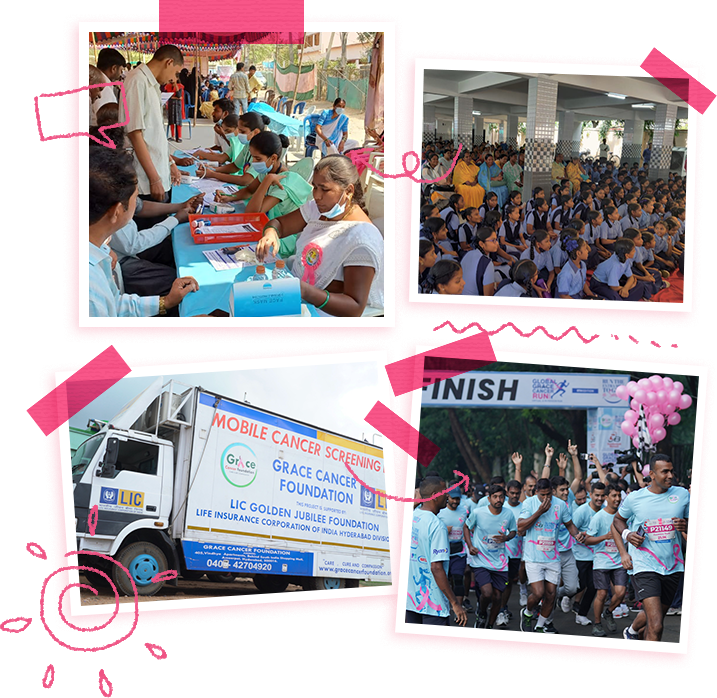 Transforming Lives Through Grace & Compassion
GRACE Cancer Foundation (Global Research And Cancer Education) is a non-profit organization registered in India. Grace is a beacon of hope for cancer patients and their families, offering a wide range of services and support to ease their journey through this challenging time. Our dedicated team of professionals and volunteers are committed to providing compassionate care, financial assistance, and educational resources to those affected by cancer. We aim at fighting cancer, and illuminating people's lives with hope, compassion and empathy. Together, we can make a difference in the fight against cancer, offering support.
The Mobile Cancer Screening Bus is fitted with a Mammography Machine, X- Ray Machines, Computed Radiography Imaging system, Digital Printing and other cutting-edge features. Conducting Cancer detection and awareness campaigns to educate people about prevention and early detection of cancer. The bus is operated in remote areas for the under privileged as a free of cost facility.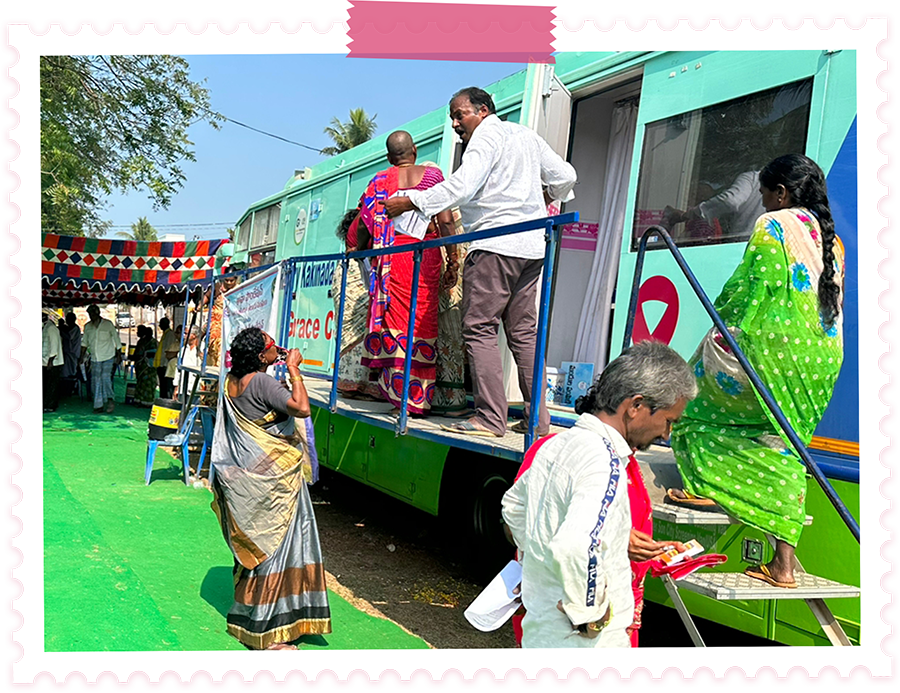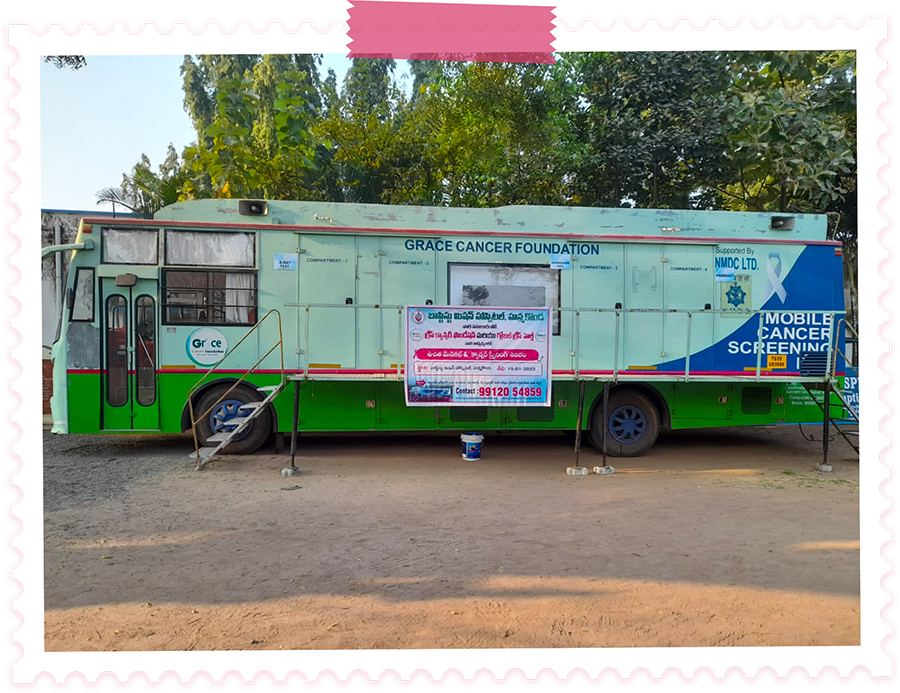 Early Detection Saves Lives
The GCF Way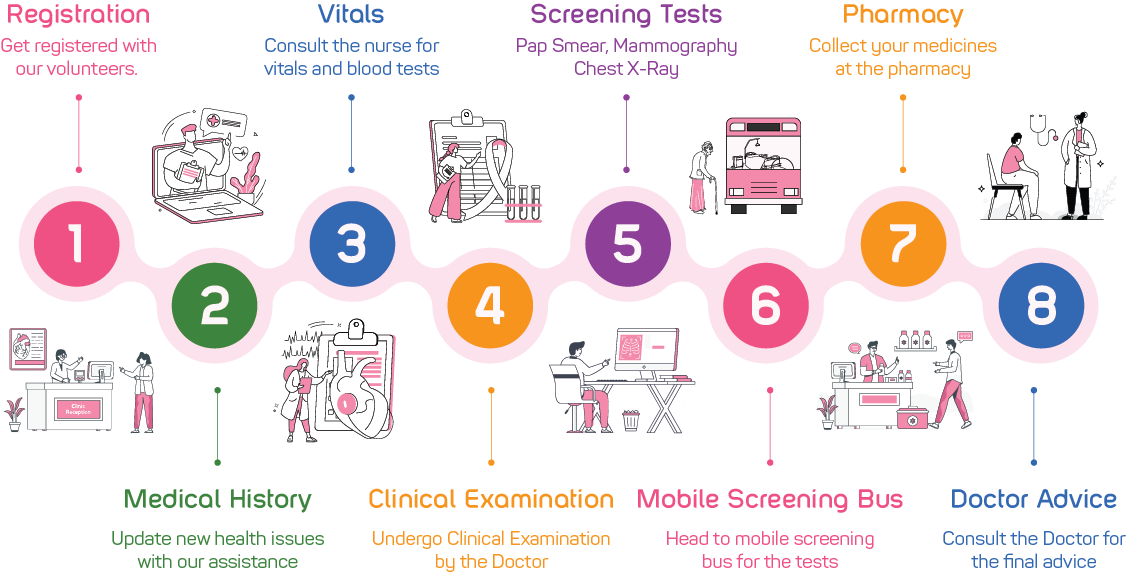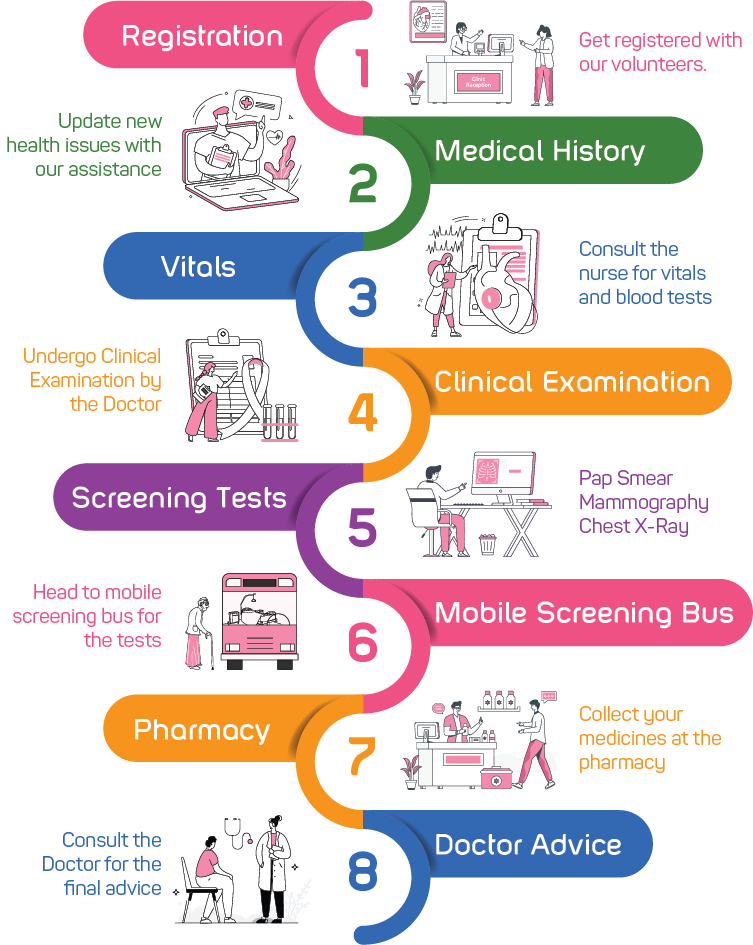 Discover the Grace Cancer Run, the cornerstone event of The Grace Cancer Foundation, dedicated to saving a minimum of 25,000 lives from the grasp of cancer. You have the power to contribute to this global mission by joining us in spreading awareness and aiding in the early screening of underprivileged individuals for cancer.
Beyond our core mission of awareness, the Global Grace Cancer Run offers a unique opportunity to rejuvenate your physical and mental well-being, especially in the wake of the pandemic's impact. By participating in this event and investing your time, you not only support our cancer screening initiatives but also reap personal health benefits. If you're searching for an event that enables you to make a positive impact on the world while enhancing your own physical and mental state, look no further—this is the ideal choice for you!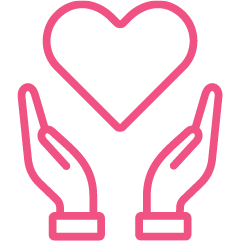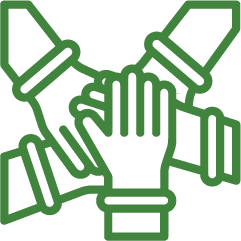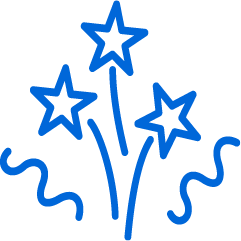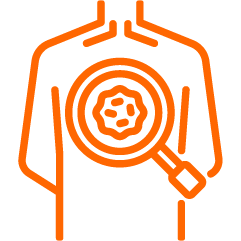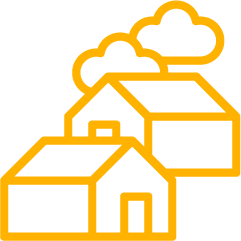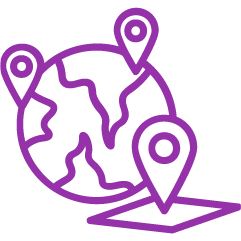 Global Help and Support for Cancer Patients.